Pumped liquid
Chemical (acid, alkaline), lubricating oil, hydraulic oil, engine oil, gear oil, edible oil.
YCB Round Arc Gear Pump is a new type of gear-on- gear pump which is manufactured by our plant . Which the new tooth figure which is compounded by round src with other curves on the gears, the pump can offer excellent working qualiy. Compared with the traditional pump with involute gears, this new type of pump has the chareistics of little pressure wave. low noise, high efficiency, long service time and energy-saving capacity.
The round arc gear pump can be used of the industries of oil, Chemical , Shipbuilding and machine –building to convey all kinds of lubricating oil liquid media, such as oil, heavy oil, industrial light oil, ect . The temperature of the conveyed liquid can be up to70℃and the Viscosity is among 5—1500cst. However, the pump is not suitable for oil liquid which contains hard particles or fibres in it.
The standard pump group consists with relief valve, or without it according to user's equirements.
The standard pump group consists of the pump, a flexible coupling and a three –phase asynchronous motor. The pump is connected directly with the motor by coupling. The pump group is fixed on the cast chassis or a chassis welded with profile steel.
The round arc gear pump can be installed horizontally, vertically or in the way of under –liquid , and in many other ways to fit for the various using environment.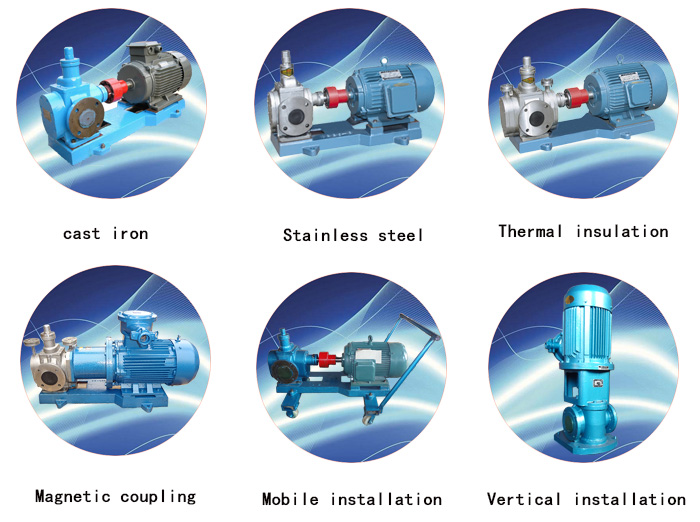 ●Parameter table: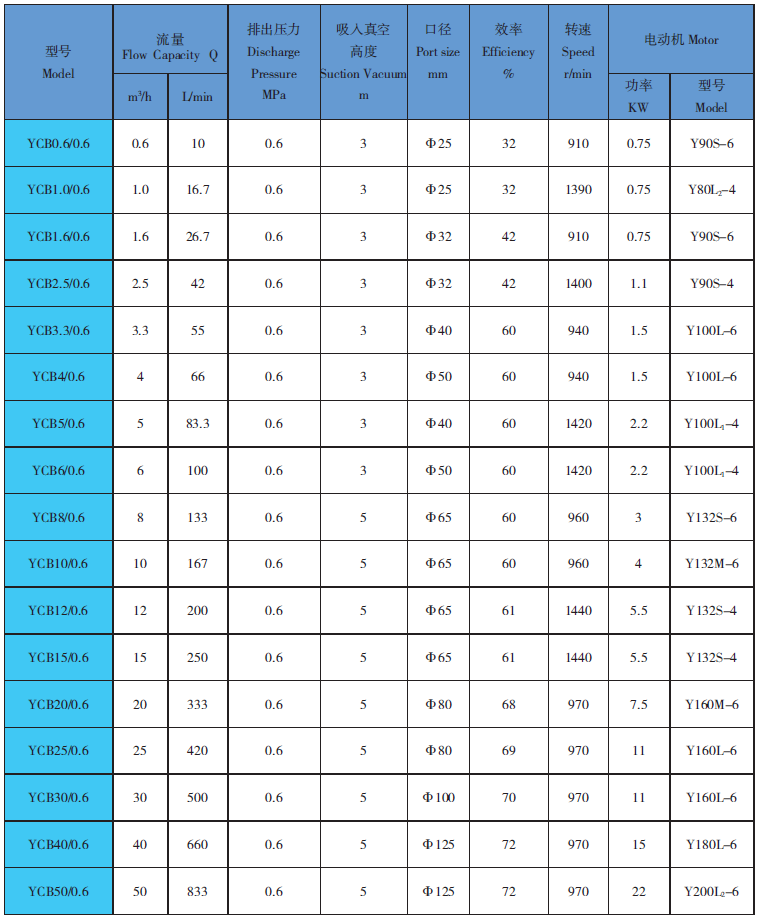 ●Customer scene: